Weekend challenge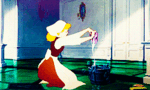 Anyone else with a list for the weekend?
a cleaning list or any list of to-dos


For me it's mostly school stuff, with a Parents-Teacher Meeting on Thursday and lots of paper work still to do.
Also some housecleaning, but MrNG will pitch in
SCHOOL PLANNING
History planning
Geography planning
Science planning
Detailed Weekly schedule to finish and print
PAPERWORK
find bank ID
find career info for headmaster
change tax addess
PPRE form
book order + stationery order (postponed)
SCHOOL PREP
the whole week to plan
litterature lesson plan
English lesson plan
maths, spelling...
Monday and Tuesday ready
grade maths tests
grade easy English test
record grades from spelling tests
HOUSE
wash top of sofa cover
wash bottom of sofa cover
a lol in
lol out
vac bedroom
vac LR
sweep dead leaves
feed Dneighbours' cats